Made with real tea
and natural flavors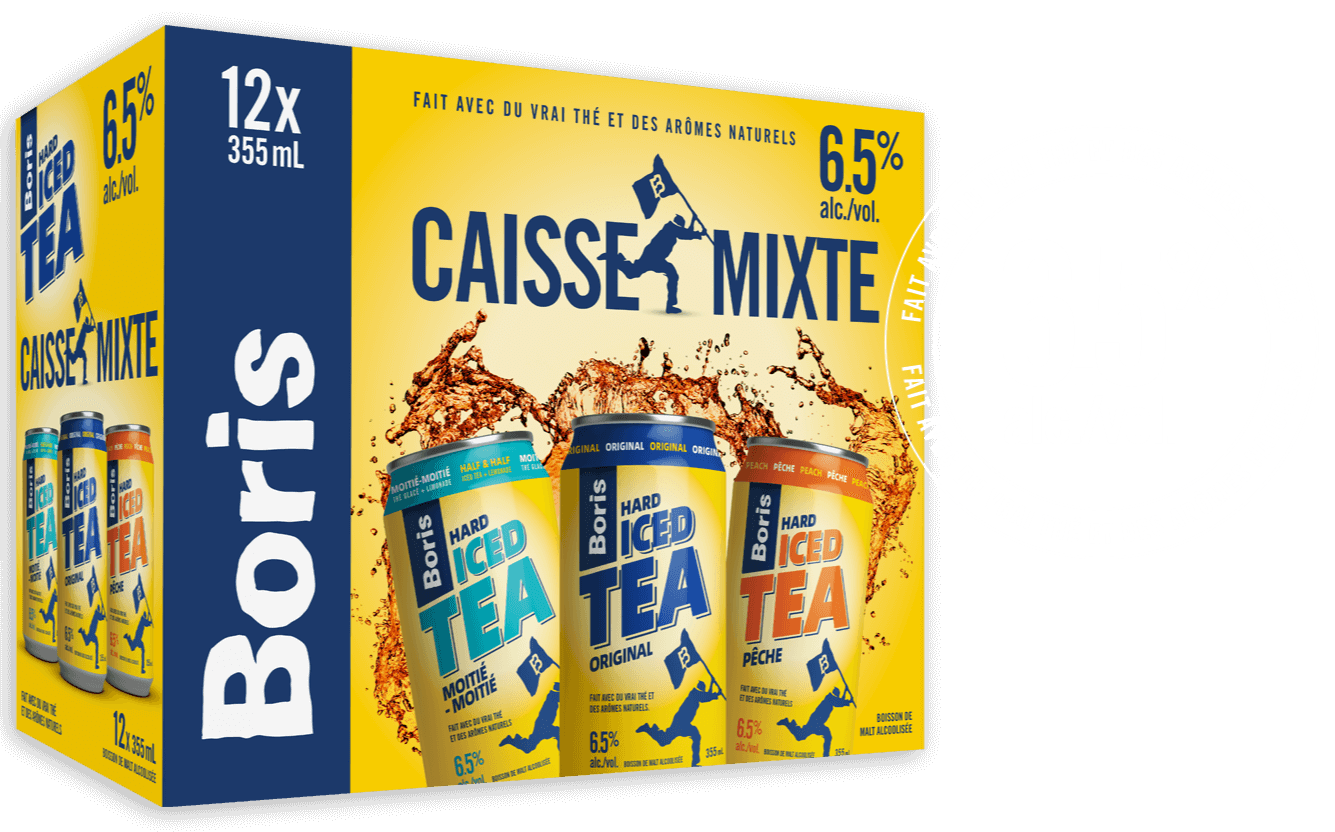 50% ICED TEA
50% LEMONADE
100% DELICIOUS
Lemonade and alcoholic iced tea come together in one can to create a deliciously refreshing drink. This fusion of natural flavors and real black tea extract represents the best of both worlds.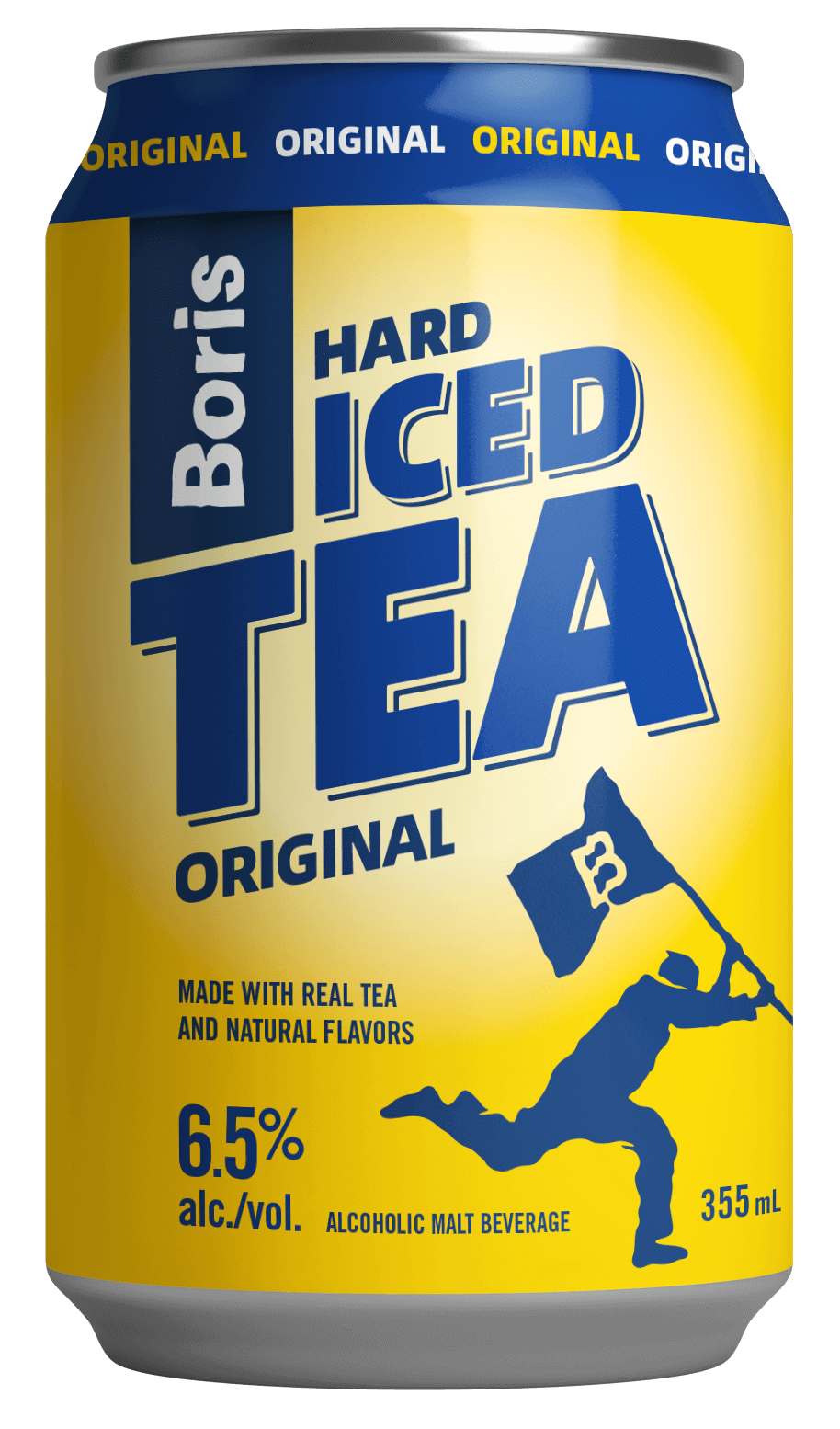 LEMON-LIME TO BREAK THE ROUTINE!
Are you tired of monotony? Break the routine with Boris Hard Iced Tea alcoholic 6.5% alc./vol. With the boldness that characterizes the Boris brand, the new Boris Iced Tea is made with natural aromas of lemon and lime as well as real black tea extract. This is my cup of tea.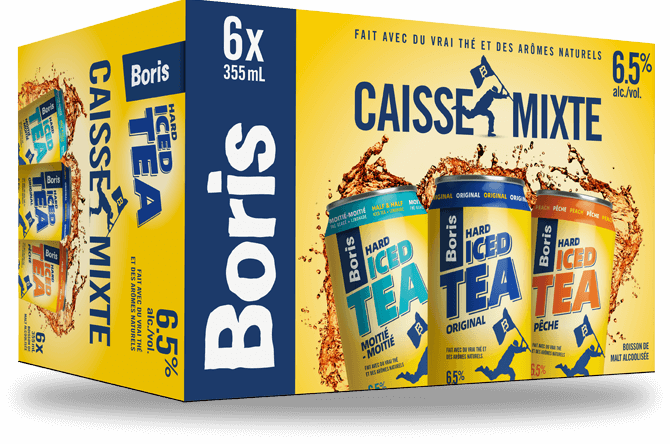 FLAVOURS TO DISCOVER
Discover our new teas with the mixed case of Boris Hard Iced Tea. It combines our three popular flavours: Original (Lemon-Lime), Peach and Half-Half (lemonade / iced tea). Different is written with a T. An iced tea.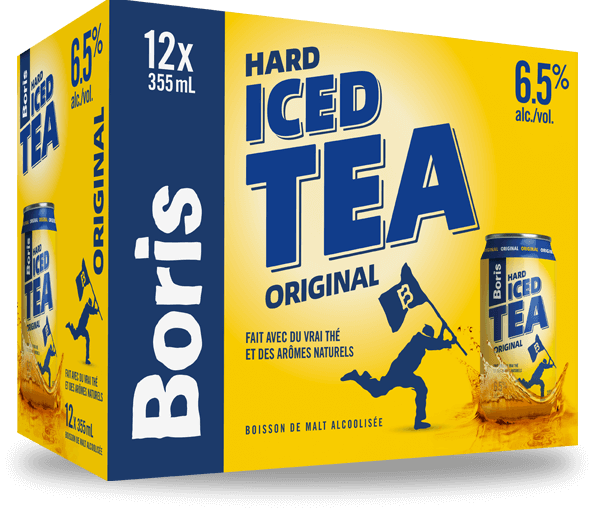 WHEN YOU KNOW WHAT YOU WANT…
The authentic taste of Boris Hard Iced Tea Original is now available in a 12-pack 355 mL cans. This is the ideal format when you know what you want. This is my cup of tea.